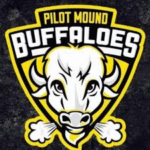 Website Pilot Mound Buffaloes Hockey Academy
Academic Based Private Hockey School for ages 15-18
Pilot Mound Hockey Academy (PMHA) is an academic based, 10-month private hockey school, located in Pilot Mound Manitoba and is accepting applications for a dynamic and energetic Residence Life Coordinator (RLC). This full time, live-in position (September 1, 2019 through to June 30, 2020) oversees all tasks and activities related to the residence life experience for the 40 male and female PMHA student athletes, aged 15-18, living in dormitory style accommodations. The RLC will stay onsite at the residence and work with the PMHA Leadership Team to maintain a safe, healthy, engaging and rewarding residence experience. The RLC must be willing to take a proactive, energetic, hands-on approach to working with the student athletes in order to create engagement and a positive residence culture, resolve problems and conflicts and to offer academic, moral, social and disciplinary guidance as needed.
The RLC will be proactive, energetic, organized and have excellent interpersonal and communication skills. Further, this individual must be resilient and reliable, while demonstrating an ability to build a strong community culture within a residential environment. The successful candidate will demonstrate sound judgment and thoughtful decision-making skills.
Qualification summary:
• Bachelors Degree in Education, Counselling, Social Work or related field
• Minimum one year of directly related experience demonstrating a commitment to providing a supportive, inclusive community for student athletes to live, learn and flourish
• Demonstrated understanding of student athlete needs and experiences
• Demonstrated leadership and conflict resolution, mediation, crisis management, and critical thinking skills
• Excellent verbal and written communication skills, strong interpersonal skills, organizational and problem-solving skills and demonstrated ability to affect influence
• Possess a valid driver's licence and a current Criminal and Child and Adult Abuse Registry Check
• An equivalent combinations of education and experience may be considered
Please direct your inquiry and/or application to Ginger Collins, PMHA at 204-825-7667
or dougcoll@mymts.net) or telephone. Deadline for applications is May 20, 2019.