Temporary
Applications have closed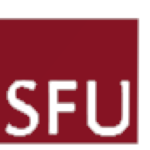 Website Simon Fraser University
Engaging the World
The Associate Director, Residence Life is a senior member of the Residence & Housing leadership team and is responsible for providing strategic leadership and direction to the Residence Life unit. Reporting to the Director, Residence & Housing, the Associate Director, Residence Life provides strategy, direction, and support to the Residence Life Management Team and the Residence Life Program staff. The Associate Director is charged with the effective design, provision, and management of all residence life services that engage, promote and support the academic mission of SFU and promote the academic and personal success of residence students. The incumbent is also responsible for the development, consultation, and implementation of Residence & Housing policies; student and staff education; student behaviour management; information sharing; and the recruitment, management and training of residence life staff. The Associate Director oversees the Residence Life on-call program and provides leadership and guidance in assessing, analyzing, and responding to incidents of student crisis or threat within the residence community. The incumbent works in partnership with other members of the Residence & Housing team to deliver exceptional services within residence on all campuses.
Qualifications:
Master's degree in Education, Leadership, or Community Development, or a related field, and five years of experience formulating post-secondary programs and policies that support student success, or an equivalent combination of education, training, and experience.
Excellent knowledge of post-secondary student success programs and best practices.
Excellent knowledge of policy administration, financial management, and disciplinary adjudication.
Good knowledge of post-secondary housing issues such as health promotion, suicide prevention, and emergency planning.
Excellent crisis management skills, particularly concerning health and safety.
Excellent supervisory and team management skills.
Excellent budget planning and financial administration skills.
Excellent interpersonal and conflict-management skills.
Excellent organizational, analytical reasoning, problem-solving, and decision-making skills.
Excellent communication skills (oral, written, and presentation).
Proficient in the use of student information management systems (e.g., PeopleSoft).
Proficient in the use of word processing, spreadsheet, presentation, and database programs (e.g., Word, Excel, PowerPoint, and Access).