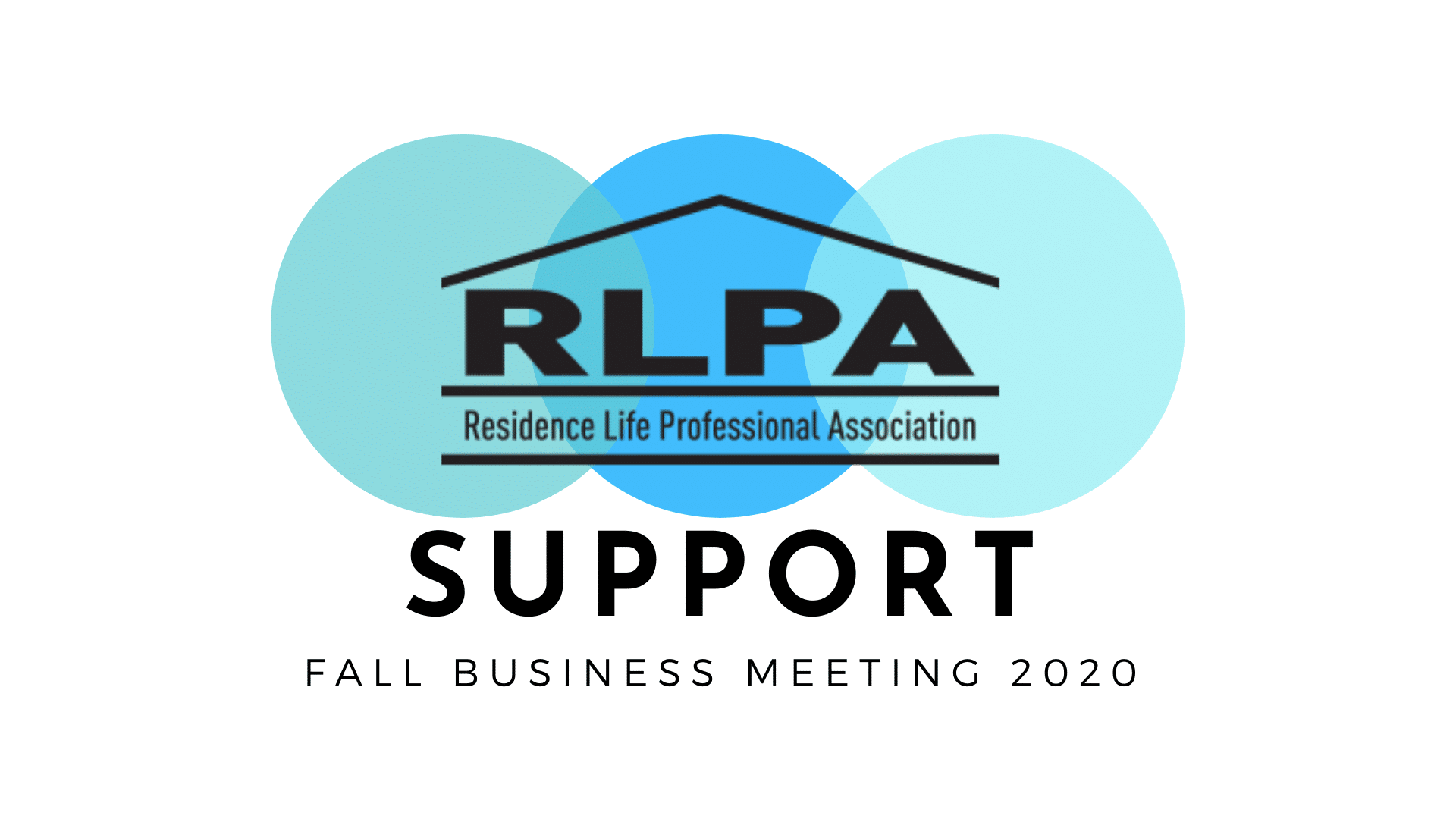 FBM 2020 Delegate
Registration to all PD Sessions.

Registration for all Social Activities.

Registration Gift Package for each Attendee.

Chance to win daily prizes!
DAILY PRIZES
Each day you have a chance to win one of our daily prizes. Your name will be entered into a random draw for EACH SESSION that you attend daily. At the start of the next day our Corporate Sponsorship Director Judy Eyben or designate will draw a random winner.
Daily Prizes:
Day 1: $75 Amazon GC
Day 2: $75 Amazon GC
Day 3: $150 Amazon GC
Fall Business Meeting 2020 Itinerary
November 3-5 2020, Online, Times are in MST. Subject to change. 
Time

Activity

Description

10am-10:45am
Board of Director Welcome
RLPA Board of Directors Event Welcome and Discussion with Members.
11am-3pm
Alberta Civil Liberties Research Centre

Anti-Racism Workshop

– That racial discrimination is prohibited under the Alberta Human Rights Act and the Canadian Charter of Rights and Freedoms;

– Canada's History of Racism (most examples folks know nothing about, including current examples);

– Terminology related to Racism including the relationship of Power to Racism and the difference between Racism and Racial Discrimination;

– How and where we learn about Racism (though unconsciously), and how to uncover it; and

– What can we can do about it personally and systemically.

– A general look at cultural competency.

– How to respond to incidents of racism which happen to oneself or to others.
| | | |
| --- | --- | --- |
| Time | Activity | Description |
| 10am-11:30am | Communi-tea | Mental Health Discussion with a focus on Professional and Student supports through the Communi-tea program design. This program is an interactive discussion where through the use of warm beverages, and a relaxed environment open conversations can exist around current struggles, build connections, and more.  |
| 1pm-1:30pm | Round Table Discussions (Whole Group) | Round Table Discussions in a group setting. Questions will be solicited ahead of time. This portion of the Round Table Discussions will focus on questions that are tailored to a group setting of all participants. Including instructions on how breakout groups will work. |
| 1:30pm-2:30pm | Round Table Discussions – Breakout Functional Areas | Round Table Discussions in smaller functional area groups. Individuals will be able to choose their room they want to attend to start. Individuals will be able to move between rooms as needed. Questions will be focused on specific functional areas such as Residence Life, Operations, Conference and Events |
| 2:30pm-2:45pm | Round Table Discussions (Whole Group) | Following the functional area round tables, this group round table discussion will close off the round tables with any general group questions that may have arisen during the functional area round tables. |
| 6pm-7:30pm | Trivia Night | Join us for Triva Night! This exciting activity will provide you a chance to win great prizes, and test your trivia knowledge. There will be several exciting rounds with a wide range of trivia.  |
Time

Activity

Description

9:30am-11am
Angela Chytracek Life Coach 

 How to Thrive in any Situation

With a global pandemic, decreasing budgets, mounting workloads, complex student needs, and constantly changing expectations, how do you THRIVE in the face of these challenges? You need a way to turn overwhelm into productivity; pressure into peace; powerlessness into commitment. Let me teach you how. We will study the Self Coaching Model that reveals the impact of your thinking on your results. I will teach you this tool that I use to help my clients through any and all challenges. By the end of the session, you will understand the power of intentional thought and how to use the model to be able to THRIVE in face of these challenges.

11am-2pm
Fall Business Meeting

The Fall Business Meeting is the RLPA business meeting where we will go over all necessary administration and business with our institutional members. Highlights will include:

– Board Reports

– Voting for a new LEAD Chair-Elect
Once you register for this virtual event, your institution will receive a conference package. In this package will include material for each individual registrant. 
One week prior to the event, each attendee will receive a link to register for this event. Please keep this link confidential as it is your access to the event. Once you use the link, it will allow you to register an account for the platform providing you access to all of the functionality of our online platform.